TRC 24MC Remote Site Monitoring & Control System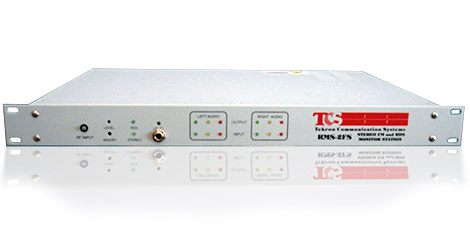 The TRC-24MC monitor & control station is offered as an economical solution to remote site monitoring and control. It is highly scalable and designed to monitor and control an increasing number of points at a remote site. The TRC-24MC chassis is 1U-high and rack-mount type with the capability of monitoring 24-inputs and controlling 24-outputs.
The TRC station can monitor up to (24) digital (contact closure or TTL) inputs, with optional (8) analog inputs for alarming over the Ethernet IP-Networks. It is also designed with (24) controlled 1-FormC Relay outputs for control of the equipment at the remote site.
To expand the monitoring and control capability of the system, several TRC chassis are connected together (in a daisy-chain) via RS-485 communication, linked to the first chassis which incorporates a built-in Ethernet/IP port complete with embedded Web Server and SNMP protocol.
Alarms are sent as SNMP traps to designated recipients and Monitor-n-Control Center. Remote access over the Network for status monitoring and control of equipment at the site can also be done via an SNMP Network manager at the control center, or by local/regional technical staff from the embedded Web-page using any Web-browser.
For emergency phone access, the TRC-24MC is connected via modem to a telephone line for dial-up DTMF-tone phone control with pass-code protection. This is useful for field technical personal in emergency situations or when the Network is not accessible.
For a larger number of controlled outputs, the TRC-144C is available with the capability to control up to 144 contact closure outputs.
Tekron Communication is dedicated to work with Cable Television and Broadcast system operators to provide new solutions to their changing needs
Band CATV Band Return Band Analog Source L-Band CATV Band Return Band