TRC 144C Scheduled & controlled contact closure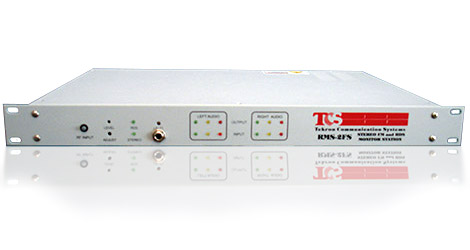 The TRC-144C offered by Tekron Communication, has the capability of scheduling and remote control of up to (144) contact closure outputs. Each 1U-high rackmount chassis provides (72) contact (NO) outputs, with the capability to daisy-chain communication and control a second chassis to schedule and control up to 144 contact closure outputs. Both chassis in this configuration act as one matrix with a single serial communication link to the PC-computer where the SMC scheduling and control software resides.
The contact outputs are normally-open (NO) and when activated they close to chassis ground. They are available at the back of the chassis by groups of 12 independent contacts through a DB15 connector.
For applications that require 1-form-C relay outputs, the MX-12C contact closure chassis can be used instead. It is a 2-RU chassis but it provides normally-open (NO), normally-close (NC) and floating common (COM) outputs for each controlled relay output.
Tekron S.M.C. software application is designed to perform scheduled and controlled switching. It can be configured for TV channel (IF or Video) Matrix switching and/or Contact Closure for control of a large number of devices at a remote site.
The S.M.C. system configuration for Contact closure scheduling and control consists of the TCS-station and up to two MX-144C (1RU) or MX-12C (2-RU) chassis, each capable of controlling up to 72 devices via contact closure, for a total of 144 contacts.
The TCS station is a PC-based station running Windows operating system. The SMC6 (windows) software application is installed in the TCS Control Station. It integrates scheduling and control functions of 144 contact closure output switching as one matrix from the same window.
The SMC6 software can also be configured for use to schedule & control the MX-1600 IF TV-Channel Matrix other Routing Matrices on the market, such as the "Horizon" Grass Valley (128X128) baseband routing matrix, for CATV Headend applications.
Tekron Communication designs and manufacture remote switching, monitoring and control system solutions for applications in the Broadcast, CATV and Security markets.
Tekron Communication is dedicated to work with Cable Television and Broadcast system operators to provide new solutions to their changing needs
Band CATV Band Return Band Analog Source L-Band CATV Band Return Band